The world has taken a step forward and now everything we see or experience had been digitalized. Not long ago let's say 10 years back the year 2006, the internet market was vast but there were few things that we had to go and buy but today everything we want can be seen or bought with just a click of a button, you only need to move a muscle to get what you want. This is where the world have shifted to and if you haven't well now is the time to move forward. Now when we want to purchase a product we want it to be perfect and a website is something that we need to be perfect in order to attract users. So here I'm going to share a few tips for you to remember before hiring one to get the best of the best of their services.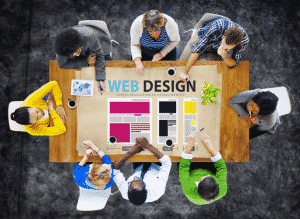 First things first, what sort of a website do you want, and what sort of designs the company specializes in. In order to have a clearer look, ask for their past work, this will help you understand the company better, hence you can explain them in a better way with references.
The second step is the design, it is not a very easy job to make a design mockup that you like. Most people want the design to show what their company represents and your selected company must invest time with you in deciding how to go about things.
The third step is the billing procedure, if you are new to web development it is likely people would want to get as much money as they can out of you. So, ask them how do they bill and for how long they will, to help you to make your budget better for other inquiries. For Example: Epikta is flexible with payment options. Ask Us about them.
Fourth, what will happen if you dislike the initial phase of the website? Important because it happens a lot that you might not like where the developers are progressing and you would want changes over them. The hired company must have a well sorted plan for such situations and they must provide you with viable options for you to choose from. Also the website they design must be dynamic or compatible for all devices making your market wider. For Example: Epikta gives you unlimited revisions for your website. We will not stop until you're happy.
Last but not the least this last thing must be sorted out at the beginning, the ownership of the website. Many companies tend to place their name at the footer to show who made the website but if you notice all big companies do not allow this they own what they represent. Of course this will cost you more but it will also show the user that you are willing to invest for a better outcome for your products. Besides, the main reason why others want their company name and link below is for SEO and branding. Epikta will never do that. Your website is your website and you should not have to have any other branding on it, except yours.
These are few but important things you must follow up before hiring a website developer but if these things aren't sorted out first they make things complicated later on.